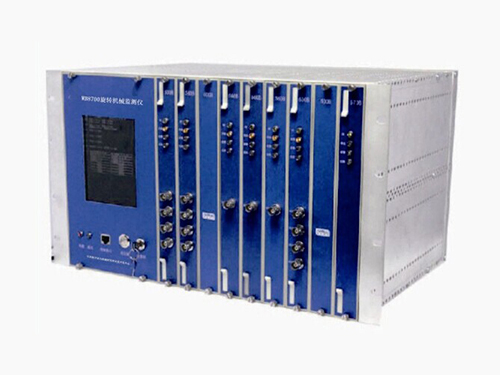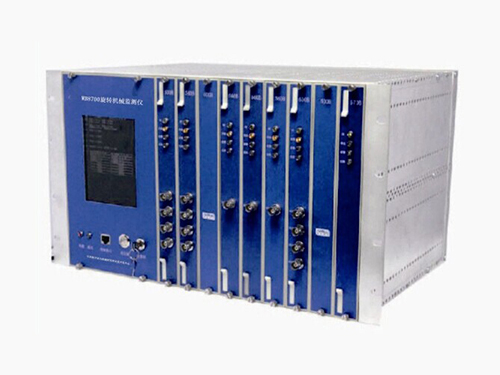 WB8700 monitoring system is specially designed and manufactured for enhancing operation safety, improving operation efficiency and prolonging service life of large rotating machinery such as turbo generator, hydro generator unit, blower, compressor, etc.
It can continuously measure and monitor the running state of the machine, such as shaft vibration, bearing vibration, displacement, eccentricity, differential expansion, rotating speed, thermal expansion and stroke, swing and vibration of the water turbine unit, etc., providing important information for early detection of machine faults, such as imbalance, bearing failure, misalignment, and shaft cracks.
WB8700 adopts modular design, which can support up to 9 cards and 5 kinds of measurement modules in total. In addition to the relay module (WB8700 board) fixed in the box, the other four modules (WB8730 board, WB8740 board, WB8750 board, WB8760 board) can be placed at will. Three speed boards (WB8760 board) for two out of three overspeed protection shall be placed next to each other continuously.
The WB8700 monitoring system is designed in accordance with international standard API 670 standard, and is highly reliable and advanced.
Application Introduction:
1.WB8730 board module supports 4 channels and 5 types of measurement, including measurement of pad vibration, shaft vibration (swing), eccentricity, axial displacement and differential expansion.
2. Wb8750 board module supports two channels of speed measurement, including speed measurement, zero speed measurement and Keyphasor measurement.
3. Wb8760 board module supports overspeed measurement of one channel. The hardware logic of two out of three mode can be realized, and the reliability of overspeed protection can be improved by this redundant protection mode.
4. The wb8740 board module supports four types of measurement, including axial displacement, differential expansion, thermal expansion, and hydraulic motor stroke (thermal expansion and hydraulic motor stroke can only be located in the third and fourth channels of wb8740 board).
5. The wb8770 board module is a relay protection module with 16 channels of relay output. Each relay can freely combine the output mode of the relay through the configuration mode, providing the normally open and normally closed contacts of the relay.